Abigaile's Number
March 7, 2009
Her feelings burn in a quiet ripple under her skin;
Dancing around in her mind,
They taunt with whispered threats of exposing the darkening cloud inside her.
Thorns erode on all sides,
Keeping her heart out of chagrin.

Her spirit is cloaked in sadness,
And her soul wandered far off a long, long time ago.
She is one with the moon;
Ever changing in appearance.
The chains which bind her are her callousness.

The beautiful wings always flutter just out of her grasp,
The gentle petals fall swiftly to the ground.
She is too hidden beneath the mountain to catch a ray of sunshine,
Though it shines, and shines, and shines.
Her eyes have been clouded by fear.

The darkening crypt lingers around every bend;
Taking her deepest terror and echoing them in her footsteps.
She understands nothing of her own thoughts.
Neither can she unravel a note of reminiscence.
Which will only lead her to the end.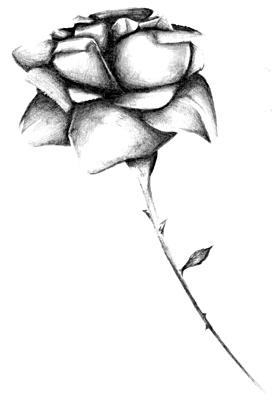 © Yisrawayl G., Philadelphia, PA