Never Give Up
September 27, 2016
Never Give Up
Never give up
When you're working out
You feel the burn of your muscles working
Your brain tricks you into wanting to quit
Don't.
Fight through that feeling
Don't let the pain strike you out
Push yourself to strive to get stronger.
Never give up
When you get that pounding headache
Trying to figure out how to solve that math problem
Don't.
Push through until you figure it out
It will help you become smarter.
Never give up
When that one strong friendship becomes weak
Don't abandon it
Work out the problems
It will not only rebuild the friendship
It will make it stronger.
Never give up
When you feel like you're the underdog of the team
You feel like quitting
Don't.
Practice makes perfect
Be determined
It will help you get to the top.
Never give up
When you're almost to the top of that rock wall
The feeling of fatigue overcomes you
Don't give in
Get motivated
Climb that rock wall
Never give up
It will make you smarter
It will make you stronger
It will lead to success.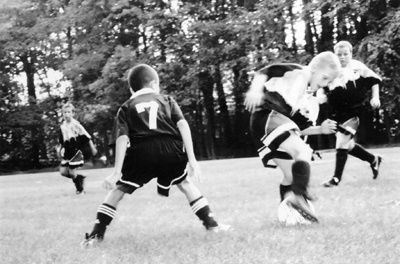 © Daniel W., Mount View, NJ