Love in a photograph
March 3, 2009
Then the screams, the sobs
deep beneath my throat
they all vanished
As I was reliving painful but perfect memories
Able to steal my voice, my thoughts
While i carefully looked through the images of our past.

looking through these lost memories
like guardian angels
or frightening devils
even mysterious roses
some lifeless others red
caused hurricanes coming from my eyes
that filled my heart in such a way I faltered
or drained it until breathless.

You're there now
As long as the chest is open
The pictures being admired
Open to my heart
I can still see you
I can still feel you.

you wanted to leave
you couldn't, you just cant
but you did
and you still will
unwillingly maybe
you're unstoppable
and death is too.

Burning memories you bring to me
are a danger I want to be in
like the risk of your lips to mine
my hand through yours
you just have to
keep whispering
if not its over,
the illusion,
I'm not broken.

The box has to close
the wooden box where the images belong
you're an absence now
like death
where I'm unable to dream
where porcelain shatters
rose petals drop
and love is at fault
your imperfections
such beauty
vanished from my heart
as you had
but then you whispered
and I was found
fates were written
both sealed
irreversible and unshakable
you're unforgettable.

Now I can never be released.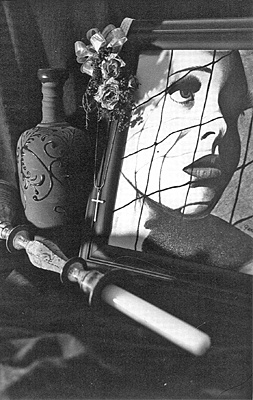 © Jena S., Cameron, WI