dearly beloved
September 26, 2016
i remember, i remember
the first phone call i got from my dad.
i was told my grandma was diagnosed with pancreas cancer.
at that moment i busted into tears.
the word cancer just upset me.
i called my grandma she said its okay dont cry.
everything wasnt okay to me
i remember, i remember
when my dad and aunt moved her back from kentucky
i was upset that i didnt see her right away.
during christmas break, i finally saw her.
she didnt look ill at all.
she looked as if she didnt have cancer.
i walked into her room and said hello.
she actually got up and sat on the couch.
she hugged and kissed me.
i remember, i remember
seeing her skinny body laying in bed
i then knew she didnt have much longer left.
she was like a fragile butterfly.
i left for home and then got the call to come see her.
i brought her a boquet of flowers.
she was asleep when i saw her.
she could hear me speak.
i was afraid to touch her.
i held her cold hand.
i said goodbye to her.
i remember, i remember
the phone ringing at 4:30 in the morning.
i was told my grandma passed away.
my grandmother was now a child of god.
my grandma lays forver in my heart.
she is as beautiful as an angel.
in loving memory of
betty lynn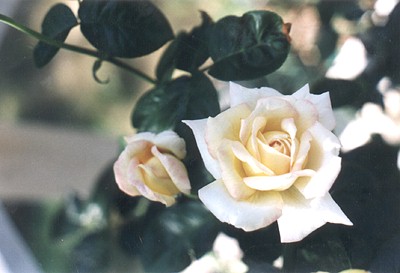 © Jacqueline S., Hanover, MA