Baby Doll
February 25, 2009
Baby doll,
I'm floating.
Tell me if you see.
Maybe it'll make you laugh,
how far I am from me?
How far gone,
How long away,
How empty and benign.
Tell me if you notice,
the passing of the time?
Cause Baby Doll,
I'm missing out,
Playing a losing game.
Sitting and watching,
while everyone's doing,
Thinking we're one and the same.
But, Baby Doll,
I'm different.
Numb to their stinging touch.
Not that anyone would notice,
So it doesn't seem like much.
But I'm craving your presence,
Craving the feeling
of your words upon my skin.
Cause Baby Doll,
My life's flying by,
and I'm ready for it to begin.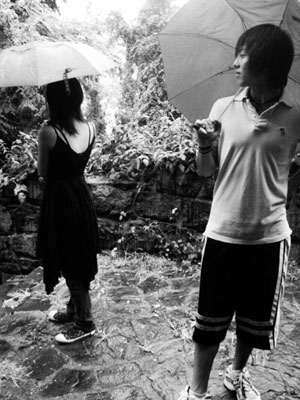 © Yuki M., Fort Lee, NJ