Wake me up
February 16, 2009
Wake me up
Splash water over me I don't care
Wash me clean, oh God.
I can't wake up.
My heart may be beating and my lungs breathing.
I think im going blind, I think Im going mute.
My mouth can't explain anything to others.


I move my lips yet I don't try to make a noise.
I make a noise everyone sharply turns and glares.
No one dares make me feel like I could belong and people agree.
This shyness of mine has nothing against me I'm trying my best, too speak.
Speak Aloud. I want to be awakened someone or something has to make me clean.

I was made of dirt yet I still wash and wash.
I don't know why I try to clean when I know people make mistakes.
People always do... I can't help but correct them.
When I talk I do try now to make a noise the noise comes out wrong.
Wrong, at times I act like I don't care but I really do.
I don't know what say now.
I don't know who to trust.
Forgive me oh god.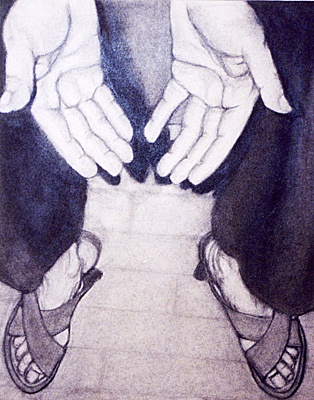 © Daniel R., Cicero, IL