Confusion
January 20, 2009
Not sure what's going on
Don't know what your problem is
I didn't think this could go wrong
but what could be worse than this?
Why's it hard for you to decide?
I wish you'd make up your mind
It's me or HER, pick a side
Why should i even waste my time?
Tried to make you see the light,
but it blew up in my face
I wanna find a way to make it right,
then everything could fall into place
On and off, back and forth
What's going through your head?
I've kept high hopes for too long
Now i think that chance is dead
I think i found the hint of truth
behind your deceiving eyes
You never cared for me at all
You just filled my mind with lies
Go on and leave me standing here
crying inside, i watch you walk after her again
I see you take her hand, not looking back
You've made your point...it's the end...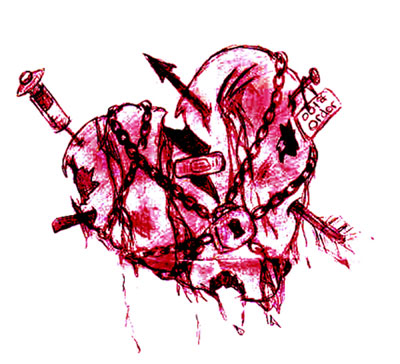 © Asia B., Hudson, MA