A Little Bit of Nonsense
February 10, 2009
Roaches swim under your bed,
past the crust and the mold thats been forgotten.
Bones in your beer just make it worse,
you drink trying to make it better.
Balls burst and babies are born
and then are soon forgotten.
Chapped lips peel,
the bleeding won't stop.
Rust fills wounds, making it sting.
Kids are confused about there roles the world.
Splitting headaches make them scream,
bulge their eyes,
want to die.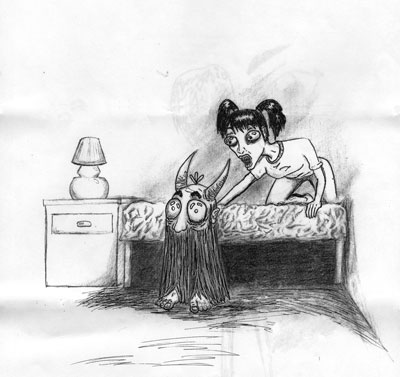 © Jasef I., Norfolk, VA