The Deceiving World You Showed, The Lies You Convinced Me Were Real
February 10, 2009
You deceived me
Made me into your little puppet,
You watched me fall down
Down
Down,
Until there was nothing left of
Who I was,

You picked away at my mind
Took away my most precious thoughts
And used them against me,
You laughed in my face as
I tried to run so far away
I tried
And tried,
Unable to escape your binding chains
That keep me in this one place,

You took away my innocence
Convinced me
Pain was the only thing the world had to give,
Your non-existent heart filled with pride as
You watched me give up on myself,
As you watched me break down one last time,

You tore me apart
Persuaded me into believing this was the only way,
You hid me in the darkness
Trying to keep me from realizing things could change,

You sat by
Taking over my every motion
Without the slightest amount of effort,
You told me I wasn't good enough for the world
You made me hate myself,
How could you?

How did you possibly get through my walls?
The walls I've spent so much time building up
Just to keep you out,
I thought I could somehow fight you on my own,
I thought somehow I could take
The weight of the world on these weak shoulders
And feeble knees,


I thought I could
I tried so hard to do it all alone,
I tried so hard to escape your grasp on my life
Only to end up failing again,

I tried to deny
That I just might need someone else,
I tried to hide
My fear of getting close to hope
My fear of it all disappearing out from under me,

But I need you,
I can't deny the truth any longer,
I need your strength to make it another day in this life,
I need the light you provide
I need you,

I'm finally reaching out
Hoping you hear my calls tonight,

This is the last time,
I live in black and white.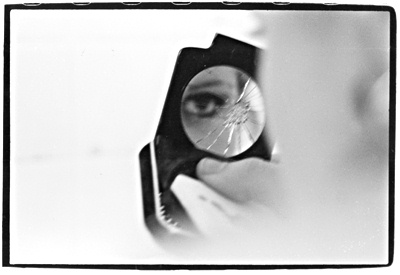 © Heather W., No., Brunswick, NJ