Perfection
February 7, 2009
Rhyming in a poem
Doesn't have to be
Why do you comb
Through, looking for mistakes?
Someday you will see
Mistakes only make
Something more beautiful,
More human.


No one should be limited
Hoping everything is right.
Grammar, spelling, though their stories are edited
There's still a lot of worrying
Will the reader take pleasure
In reading the story? Who
Will and who won't think
Highly of you?
Me, personally, I think
That's too much worrying to do.


Faces are the same
Too much makeup or too little?
Always hoping for fame.
To be noticed, not blend in,
Like some do.
To be acknowledged, by their kin.


Never does a day pass
With out worry
Avoiding it is like avoiding grass,
Nearly impossible.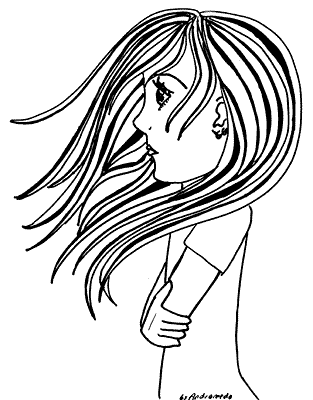 © Andromeda M., Milford, CT