The Truth
February 6, 2009
I feel like I am living a lie,
Trying to be that daughter they want.
As I sit here, as I ask myself why,
I realize it's my own fault.

I want so much to please them all,
To be their pride and joy.
And though I succeed, my happiness starts to fall.
I then begin to hate myself
And wish I could make them see,
The person I am inside.
So I can become the real me.

Yet I know they won't accept it
It's not the way they demand I live
And I cry every night from the internal fight
Since I don't have what they want me to give.
I only will admit this when I am alone,
In the quiet still of the night.
Or when no ones home
So no one will know the lie I tell.

I feel all the lies burden me down,
I'm broken inside from all this pain.
And it drives me to hide everything
So now nothing's the same

And the girl they see is a mask
Becoming of the actresses of my kind.
Hiding the real me away in a box,
Never being seen and searching to find,
Someone like me, so I'm not alone
And hoping this person will embrace
Who I really am inside
So I can show my true face.

Until that day the pain goes deep
During the day it tiers me so
Yet at night I can never sleep
And in the morning I'll meet the dawn once more.

I'll make my way in a dream like trance
A haze of people and places
Until fate gives me a chance
For me to feel like I can show

The true me that hides beneath the lie
And then I can feel comfortable
And be less shy
And for once feel I belong.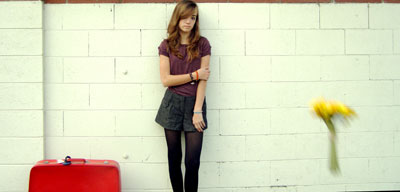 © Austin K., Studio City, CA