UNCLE SAM SAID TO ME
February 5, 2009
UNCLE SAM SAID TO ME'

Uncle Sam said to me
I want you' for the U.S. Army.

I wasn't happy when the time had come
But they needed men for the war to be won.

A hero you'll be when you return
They told me this, but I wasn't warned'
About the things I'd see or the people I'd meet
Or the fact that these people would soon lie at my feet.

And the things I would see blow up and burn.
If there is one thing in training that I didn't learn
It's how to cope with the sight of decaying young boys.
Who could no longer play with their games or their toys.
Or how to befriend many men who become family
And the next thing I know they're blown away from me.

No words quite describe this horrible place
Where friends turned to family, and family to waste.

Some survivors have had horror stories to tell
But I hope one day to forget this hell.

The ink on this paper is the last I will write
About the terror I faced, every day'every night.
For the tears that are rolling, while I'm holding this pen
Are enough for me to call this the end.

The end of the memories that kill me inside
And the end of remembering that family had died.

The thought of defending my country for pride, wasn't worth
The years that I lived in a place' that was Hell on Earth.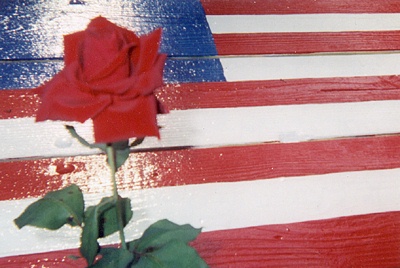 © Elizabeth H., Gulfport, MS