Living in Hell
February 5, 2009
Living, dying isn't it all the same? For the suffering we feel it's a horrible pain. The anguish that's in us it just feels so bad, and the horrible things we do, we are not glad.

This pain, suffering, and anguish we feel, these are things we hope to never reveal. For because of all that we must be concealed and if not concealed we will be appealed. For if not heaven to be our true faith the hell we fright, let's make it a date!

Into the hell and out of the light we feel ashamed for some reasons that just aren't right. Though through all this I may protest that life is a horror, and we must survive until it's all over.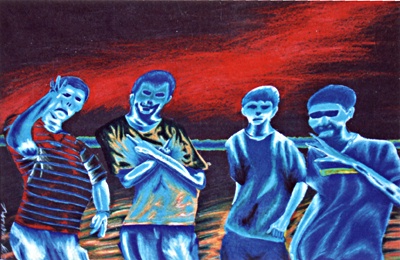 © Troy W., Kannapolis, NC