rip tide
February 4, 2009
the cold water stung as it rushed around my legs.
i felt the grainy sand slipping from under my feet.
the tide comes in

in giant swells of raging foam.
i step deeper into the
sandy swirling water
i turn my back to the waves,
and ice slaps my spine.
a few steps later, my body is numb to the cold.
i can feel the rythym and sway in the rushing ocean.
and suddenly i'm sucked under.
my feet are swept from under me.

my vision is foggy and my nose filled with salt.
i have no control.
i'm trapped in an underwater caterwaul.
there are a million forces pushing and

pulling at my body.
i spin and tumble in their twisting hold.
my back brushes the bottom, and i
immediately push off.
the surface won't come fast enough.
but i finally reach it,


and my face bursts into the lovely oxygen.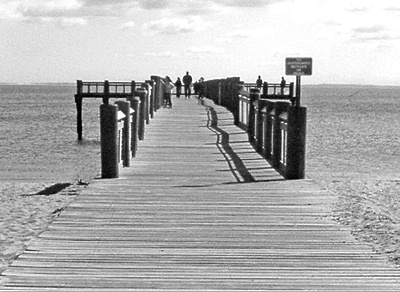 © Kevin F., Milford, CT