Chalkful Of Grey
February 3, 2009
It feels like a
Hollow school. Empty and
Soundless hallways where
No closing lockers
And
No footsteps echoing in
The distance.

No warm sun,
Holding out your heart
In a thick blue sky.
No splashes of red, blue, and green
Over the grass where
Flowers should
Be.

Paint peeling,
Thick chunks
In an uneven setting.
Black, white, and gray
Colliding with thick clouds
Where a glowing
Vibrant
Sky should be.
No warm sun,
Can get through the thick paint
Of dead colors.

No warm colors,
To paint pretty pictures
In your head.
No warm rays of happiness
To melt the walls of melancholy
In your heart.
It's winter time at school.
Problems are like snow.
All they do is,
All it does it,
Stack on top of each other.

You're like a clogged
Spray can.
So much potential
Waiting
To come out.
You don't want to leave this
'school'
Because the gates are
Locked anyways.

Don't stay here.
Don't let the sunset come.
Don't be trapped.
Jump the gray fence
And
Walk into a colored world

Let yourself feel the
Warmth of the sun
And
Swim again in an ocean of
Blue.
Fell alive again.
Bring friends into this
Lonely
And
Forgotten
School.
Don't just make movements,
Don't just walk around the school.
Fell again.
Be free again.

This is what it feels like to be depressed.
In
My
Head.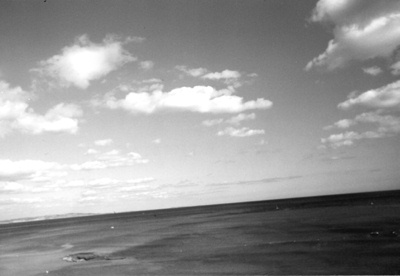 © Nikki C., Phoenix, AZ