Personal Destiny
January 26, 2009
words are the end product of your thoughts,
but they don't always keep the same content and beliefs.
changing their minds in the process,
not agreeing.

yesterday morning's thought;
love is all i need,
the only reason i am alive,
my goal.
i need a heart besides my own
to help my soul breathe
or it will suffocate and collapse,
and i will be a shallow body with nothing left.

yesterday evening's words;
i'm so happy.
everything i have always deserved
is now in the palm of my hand,
and i am the true owner.

thought of today's sunrise;
i possess something great,
a rare jewel.
but my reaction does not match
the intense anticipation
that ached in the very core of my soul
for so very long.

words of today's sunset;
i can't do this.
i expected what only i knew,
and that was that of the fairytales,
the happy endings on screen,
the glow of those in front of me.

thought of tomorrow's morning dew;
cannot be retrieved.
because my experiences will never be
like those of others.
my own story
will be different.
no matter how many different variations
of the same subject have been presented.
i will feel differently.
i will think in a different manner.
and i will speak in my own way.

your soul's inner core desires not for love,
but for happiness.
chasing after a dream that might not be yours
is a waste of energy
and tears.
your destiny will crawl silently into your life,
unexpected and unknown,
ripping, twisting, molding you
into your future self.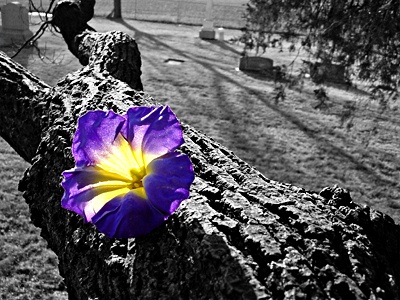 © Greg K., New Lenox, IL