The Hardest Goodbye
January 25, 2009
I awoke to a grey sky on Monday morning.
Without another glance, I ran to the computer for an update.
I scrolled through the entry and my heart fell to the pit of my stomach.
You passed away earliar that morning, while I was asleep.
But you're better now, I should be happy, right?
No, I never got the chance to see you one last time to say goodbye.
Tears slide down my cheeks as my parents tried to explain.
I never thought that I'd wake up one day and you'd be gone forever.
I curl my hands into fists and punch the desktop table.
It's painful to have to handle the hardest goodbye, especially if you're not ready for them to go.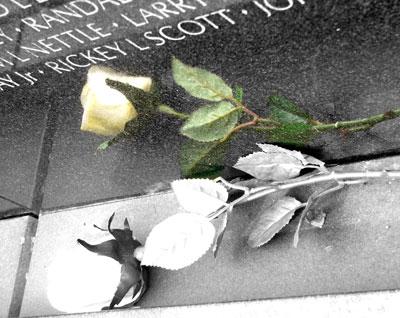 © Kimber E., Yorktown, VA