On the Blacktop
January 24, 2009
On the Blacktop
We'd play games silly games mean games.

There was a boy
we knew was different
it was a stench
oozing from his thin glasses
and goodwill tshirt
later we'd call him
Faggot
but for now
Weirdo would do.

We'd hurl our pebbles
trying to thrash
the strange
out of our blacktop,
leave him in the dust
a crumpled heap,

and every time he'd
stand himself back up
smiling to no one.

There were tears,
they

fell


to the ground;
he left them there.

Everyday
he'd turn into a pale
moth in glasses,
hovering,
unnoticed above our
hopscotch jumprope and swingsets.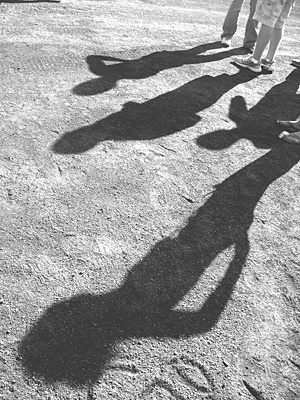 © Trella R., Mountain Lakes, NJ