Puppet
January 23, 2009
This smile I fake,
How much will it take?
You pull on my strings, I lift my arms.
I'll do whatever you wish; I fell for your charms.
I tilt my head,
You move the thread.
A silent controller of my life,
Soon you'll force me to be your wife.
You play with me on a string,
You hurt me, I take the sting.
You convince me you want me then throw me down,
I'm all dressed up on this stage like a clown.
I'm your puppet but this is not a show,
You tell me you love me, but I know.
Only you can be entertained,
Though my hands are free, I feel like I'm chained.
I look out, false smile on my face, at the spectators.
How I wish I had some scissors.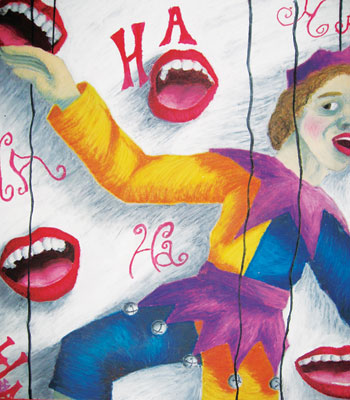 © Carollynn G., Hawthorne, NY