Maybe
January 15, 2009
It's her lipstick, that smile, or the luscious long hair.
There's never a day that a boy doesn't stare.
It's her laugh, her walk, or maybe her talk,
That leaves the little girls afraid to mock.
I'm sure it's her clothes, those shoes, or her car,
That guarantees her parents that she'll go far.
No way it's not her hair, those eyes, or her voice,
That entitles her the nickname, "The Girl with Poise."
Maybe she is faultless, and it's all the above,
Or maybe it's all that, plus the secret ingredient of love.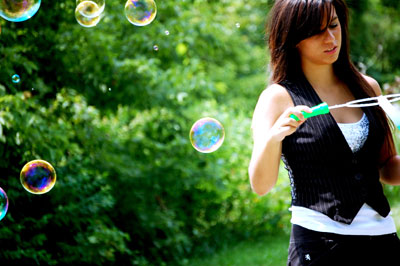 © Brianna C., Lincoln Park, MI