Bridging the Past and Present
January 12, 2009
Shifty, yet stable.
The rickety bridge overlooks a glassy pond,
Reflecting memories back to onlookers.
It's a pathway, a helping hand, a conqueror of obstacles.
The delicate scenery commemorates
Feet hanging off its sturdy rails,
Daring to test the cool water;
The snow days spent sledding down its nearby hills,
And the summers spent running across its fragile wood.
A thinking spot, my safe place
To reflect on the future,
As the mirroring pond reflects the past.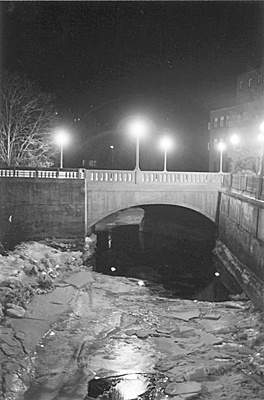 © Peter G., Glenburn, ME