A Fading Love (tree poem)
January 12, 2009
A young girl scared and shy,
A strong tall tree up high,
His strong branches,
and colored leaves.
Make her feel oh so happy.

The sun beats so hard,
But his shade keeps her safe,
Than fall comes around
And his color leaves fade to the ground. And his branches seem so limp and lim.

The young girl cries for her tree,
she misses his protection.
She asks him tree do you love me,
Oh please love me.

But the tree is to tired working year round making leaves and fruit and loosing leaves and fruit,
But i love you tree the girl cries.
I work to hard day and night moans the tree. Maybe another day..

But there wasn't another day......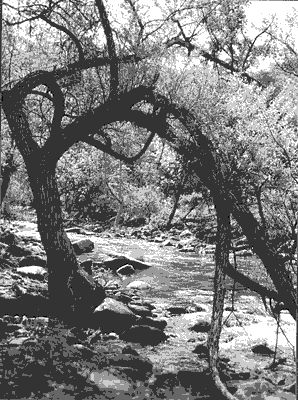 © Maya K., Madera, CA