Daydream
January 5, 2009
I stare up at the sky
Not a thought in my head
My soul drifting out of thought and time.
My heart whispers of paradise
And my soul travels worlds unknown
To all but my imagination.
And as I drift into thoughtless sleep
Sitting upon the grassy slope
My mind is far away
And my soul still travels the unknown.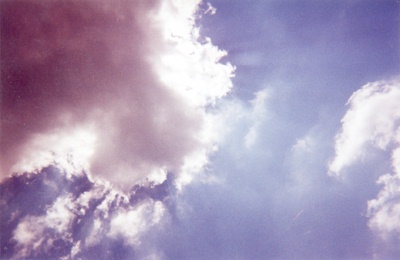 © Kena A., Huntsville, AL