I Thought About You Today
December 26, 2008
I thought about you today
You know its been six years since you left us?
Can you believe it? I can't.
I've grown so much since then
But you know that
My singing, its improved, thanks for that.
You're the one who turned me on to it.
And man, Jeff's kids, you would love them.
Nick, Jay, little Jeffy, they are al incredible.
I think they'd love you too
I graduate 8th grade this year
I can't believe its already here
June 13th, 2008. Friday the 13th.
I wish you were going to be there.
I really miss you.
I haven't been to see you since your birthday last year.
May something isn't it? I can't remember
Mom-mom is good.
I think you've been keeping an eye on her, thanks.
I felt guilty that day, for going on that field trip.
I will never forget that trip, it was to the Museum of Natural Sciences.
It was fun.
But I was afraid to have too much fun
I mean, you had just left us hours before.
I was only eight, what could you expect.
I didn't really understand what was going on.
But you must have wanted it to happen or something would have stopped me.
I thought about you today, Pop-pop.
And I miss you.
But I'll see you again soon.
Not too soon I hope. I am only 14.
I'm writing this, a memorial to you,
Because I though about you today, Pop-pop
And I miss you.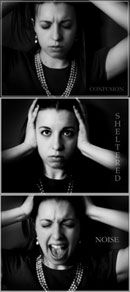 © Michelle B., Blairsville, GA