Such A Strong Word, Yet Rarely Meant
January 2, 2009
Her phone is ringing, a late summer's night.



It's the boy that makes everything alright.



They talk until 4, until made to hang up.



Same routine every night, he would never shut up.



She had no problem with it, she loved hearing him speak.



Every word, every promise, making her knees weak.



The happiness he created reflected off her face.



She was afraid of heartbreak, but that was never the case.



I love you, he said, I love you, she replied.



Her happiness, her love, the only reason she ever cried.



He never showed a difference, a change of heart.



Never pieces of a puzzle, falling apart.



Summer came, summer passed, full of missed calls and new messages,



So little answers, and unsolved questions.



School started up, little did they know, things would change,



Both of their lives would be rearanged.



He found someone else, didn't think to tell her.



She found out on accident, the moment a spur.



A moment of hurt, pain, but then anger.



Yes, all she felt after that moment was anger.



The love, the promises created that summer turned gray.



The pain slowly forgotten, there became a new day.



She forgives, she forgets, but he is left in despair.



'I will make things right, I promise, I swear.'.



Promises aren't believed, until proven true,



He now has to live with that, whatever will he do?



For she has moved on, found someone of her own.



How lucky he was, he had never really known.



Maybe one day he really will make things right.



His love, still close, her love, a distant sight.



She realizes now, sorry is only a word.



She has felt heartbreak, and now, it's his turn.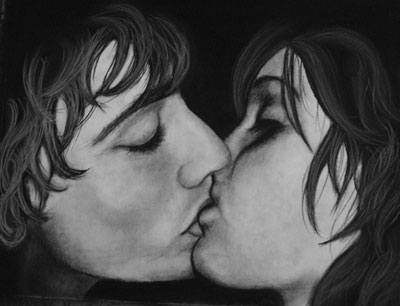 © Anna Y., St. Robert, MO