Reconciliation
December 25, 2008
Midnight and I'll call
Say I'm still falling and I
Just want to reach rock
Bottom already. I'll say
I should be studying and
You'll tell me I should
Procrastinate more often.
I'll wish I could
Concentrate better and
Think about how this
All started from the lack
Of will power.

Because you see this is
A maze of twists and turns
That I've been digging myself
Into and for now what I want
Is to come clean.
I could ask for second chances
But beggars can't be
Choosers and honestly what
I want is unconditional
Love. I'll pour it out to you
As my tears dry up and
You make me laugh with
Weird metaphors and
Inside jokes.

Remind me of the times
I've been messy in the past
And I've always cleaned it up;
We've always cleaned it up.
And I'll wonder why it's
Been four months since we
Last talked and why I was
So afraid to admit this to you.
I'll think about that time
In your closet and that time
We both recited Ulysses at
The mall and I'll be glad
We're talking again.

You'll tell me you're behind me
No matter what and that's
Enough to get me through
The night. Sometimes with
You the Greyhound station
Doesn't even cross my mind.
And I'll think about him and that
Movie theather and that place
At that time and those eleven
Minutes and remember that this
Morning in history it kind of felt
Like home.

Midnight I'll call and realize
That the only reason I want
To hit rock bottom is so I can
Come back up again. So I'll
Think about Italian courses on
The cruise ship and my first
Language Speaker's High and
Thinking of that will remind me of
Him and how easy it was to
Confess and how hard it is to
Let go. You'll say I'll meet
Someone like him and I'll think of
Spanish camp and my sister and
Counting down the hours every
Day till Spanish.

I'll think of shopping and the
Movies tomorrow and maybe
That commercial for that razor
That ended up destroying
Things. And you'll say that
Everything is going to be okay
And for the moment
I believe you.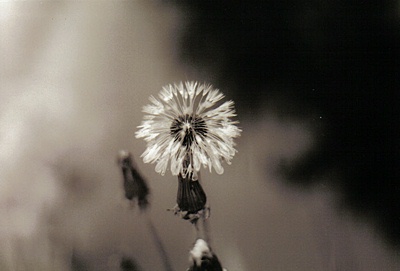 © Sarah S., Poland Spring, ME