It
December 23, 2008
I'm sick of finding IT at every corner!
It isn't sharp,
Yet It cuts like a razor.
It doesn't grab hold,
Yet It chokes you with ice cold fingers.

It lives around every corner,
Around every street,
Around ever heart,
Around every soul.
Under every skin.

People use It like a weapon,
And It works everytime they do.
It slashes out;
white and hot...like fire.

It is poison,
Drifting through the veins
Of those who choose to use It
As a quick excuse to not get to know you.
Just to hurt you,
And to make your insides burn
Like a never ending hell of sharp words,
and glass shards.

It cannot be taken back,
Because It sticks to that so called ugly skin,
to that teased skin that bleeds.
It sticks to that hope of having a better society too,
It sticks to everything like sap on bark.

And to those who know what It is,
I have only one thing to say,
"Judge by what's inside."
For those who don't,
Don't strain yourself

I'll tell you...

IT is racism.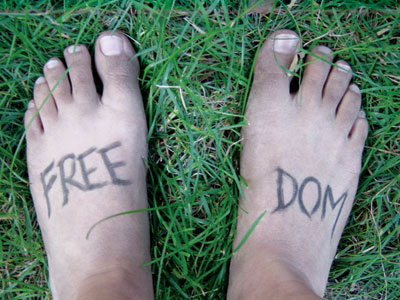 © Anna B., Northville, MI