Never Came Back
December 18, 2008
My eyes fall upon the ground at your feet,
Smashing into tears like eggs crashing on a stone path.
Ashamed.
Again I let you down.
All I ever wanted was the best for you.
Even when we were apart,
I moved with you in mind,
A candle in the distant night, lighting my trails.

I dropped to my knees, sounding out like explosions in the empty chapel hall.
Alone, just you and I, once again.
The tears tell tidal waves of memories we shared,
As the streamed down my cheeks.

"When I say I love you, I mean I LOVE you."

"I know, it's just hard to say goodbye again."

"Just like before, I'll be back. I'll be back for you"

You never came back until now.
Not for me or anyone.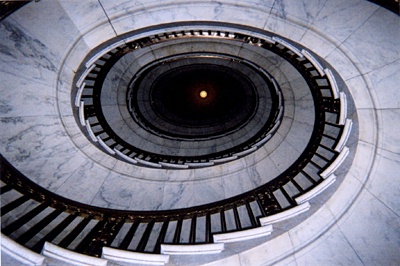 © Kyle T., St. Joseph, MO