The Voice of Darfur
December 8, 2008
Born on this earth a different color, a different culture, a different purpose and a different lifestyle. Two eyes the same, Two ears the same, One nose the same but Two hearts are different.

As my brother you hate me, as my brother you see me lower than dirt. As my brother you pierce my life with death.

I needed you to survive; not to end my life.
Why are you so cold? I beg you for mercy; spare my life.
I set the tone for love and you set the tone for war.

Screams are your laughs
Blood is your pleasure
My tears are more painful then any others.

The green sun topped valleys are out of my reach, so I kneel beside my sister in the blood stained streets; longing to be free but in reality I get beat.
If things were reversed what would you say to me?

I cry no longer because death is expected.
No longer do I feel protected.
Fearless as you a monster.
Yet I feel like food and by a dog I am devoured.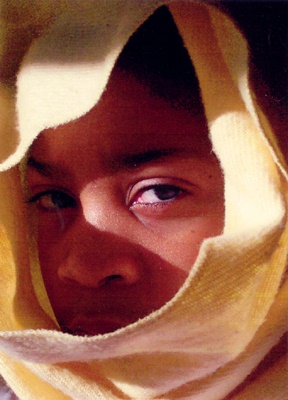 © Nicole C., Eagan, MN