You, yes, you.
December 11, 2008
Tell me that you think of me,
when you hear a storm.
And run your fingers down my spine,
admiring my form.

I'll tell you that I miss the touch,
I have yet to feel.
And though I know I'm no thief,
it's your love I wish to steal.

Tell me that you drift to me,
when you fall asleep.
I'll tell you how when I awake,
it's those dreams I wish to keep.

Tell me how it makes you glad,
we watch the same sunrise.
And each morning you don't drive to me,
is an internal compromise.

I'll tell you that I thank my stars,
each day I hear your voice.
But the decision not to go to you,
has become the harder choice.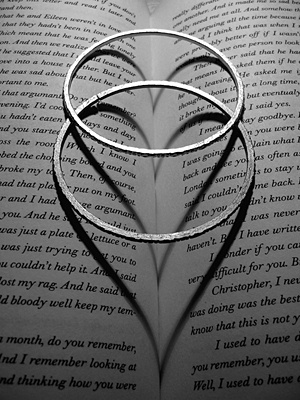 © Julia K., Old Tappan, NJ