Pull Over
December 7, 2008
Pull over
She wants to talk.
She says that she loves you
But your not enough.
Theres another guy in her life
To satisfy her needs.
Your only part of it
Because of her selfish greed.
She opens the door
Jumps out on the street.
Says she's fine walking
She's got someone to meet.
Please don't get mad
it's not your fault
She hopes you understand.
You don't,
so you shut the door
With your shaking hand.
You pull out on the highway
She yells out your name.
But you both know
Things won't ever be the same.
She sits near the guard rail
Head in her hands.
She wipes tears away
And still crying she stands.

The next time you see her
She's with all her friends.
You say her name loudly
You both shake hands.
Icy introductions
A mad glint in her eye.
You say you have to go
So you all say good bye.
You turn on your heel
Counting in your head.
When you get to 5
She shakily says.
"I broke up with him
that very same day.
I couldn't love him
The very same way."
You keep on walking
She cries out your name.
It's an exact replay
Of Day 1 of her game.

You leave her again
This time for good.
You go to your car
And look back where she stood.
She looks you in the eye
And keeps her chin up.
She says that she loves you
And will always hope that's enough.
You said that you never want to see her again
And with that she turns back
And quietly she ran.

You gave her up, this time for good
But only because you misunderstood.
She never loved him
It was just a mistake.
But it was enough
And she lost at the game.
Her game was love
It tore you apart.
In only a few minutes
She broke your heart.

So now you'll remember
That cold snowy day.
When you first learned how to play
Cupid's sick little game.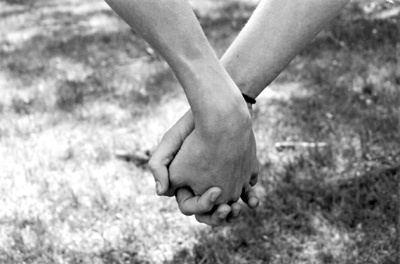 © Alexa T., Pompton Plains, NJ