Media Factory
December 3, 2008
Flash, Flash

the light has consumed me yet again

it seems the television has created me

every time I turn the channel

I see my face on the cadaver and it makes me want to scream

then, they draw my face with a weapon

and call me the villain

the media has portrayed a false mirror image upon me

and for years

it has seeped deep within my skin,

darkening my complexion,

creating color

I am judged without the knowledge of my deepest fear,

my highest cheer

so whenever I speak,

my words fall upon deaf ears

my attributes were assumed before I even grew bones

scientists say that everyone is unique

but in many naive minds, all blacks are just clones

stepping the same footsteps

and going through the movements of the factory

I wonder if I were to step out of line

would the media know what to do?

or just stand there without a clue?

would they claim me?

praise me?

or slay me too?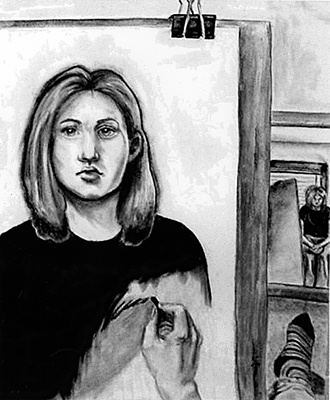 © April K., BR>Haddon Heights, NJ