Reality Check
November 29, 2008
What if I wanted to break away from society?
A culture
Where war replaces peace
Where money replaces love
Where emotions run dry
Where coping with it doesn't apply
Is this the kind of community we want to live in?
Would you stop me from leaving?-- Can you blame me for cheating?
Cheating
My way out
Of life.
Out of School. Out of Love. Out of Pain.
Out of this
Repulsive palce
I live in
Where being a terrorist is as easy as
Having brown skin
Is this what we want to live in?
A corrupt place where rules are
Pushed aside
Where solving problems are resolved
With homocide..
So
Don't blame me for breaking away
Where there is a place hatred won't go anyway
Where
Love has meaning and is not
Replaced
By something green
Where peace reins
Over war
Where emotions rise
Above more than just words that are said
Now put these ideas inside your head
Tell me what you think now
Because if you don't think differently somehow
Then there is no hope for the future and the now!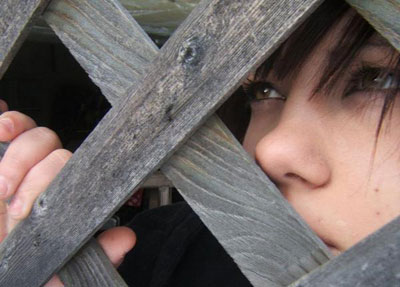 © Krystal B., Bloomingdale, IL