Heart break
November 25, 2008
The moment that you left me was the moment that the flood started.
And the world seemed to end.
Every feeling, every thought, every memory is a stab to the heart.
But you're not aware.
I wish you could see how much you meant, how much I was willing to give, how much I was willing to try.
Maybe it's not meant to be; maybe it was just an experience.
Maybe… but who knows.
All I know is the hurt I feel now.
The searing pain fills my mind and creates this void of emptiness.
Sometimes I feel it's not enough, that I wasn't enough, I wasn't who you wanted.
Was I really so bad?
Or was it just not meant to be?
These questions haunt me in the dark solitude of the night and leave me crying.
But you don't care; you never will.
You look forward never taking a glance at the destruction left in your wake;
Never giving a damn at the pain you cruelly caused.
The injustice of it all is unbelievable and unbearable.
And maybe that's the point from all of this,
To show that life's chaotic, unexpected and sometimes wonderful, regardless of all the hurt.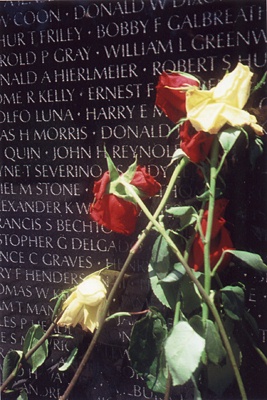 © Justin R., Angola, IN