A Labeled Cutter
November 16, 2008
I see your scars
Your punctured marks
I see the barely faded lines
Raised high and white

Across your arms and hips
I've never felt so dead
Across your thighs and wrists
I've never felt so alone

I try to imagine what you used this time
A razorblade. A pin. A tac. Scissors.
I try to imagine the reason why this time
Her. Him. Them. Memories, frsh or old.

Upon your delicate frame
Beaten into yourself
Emotions are on high
They don't know
They have words like knives.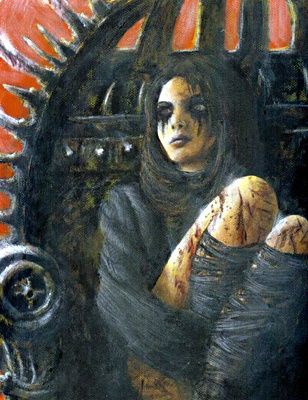 © Veronica N., Kenora, ON, Canada