Lonely Existence
November 13, 2008
Shut up, Shut down,
shut out from this world.
Shut on shut off,
taken from this life.
If he only knew,
what all I've gone through.
Then maybe...I wouldn't have such a hard time.
Forced to hold these bitter tears,,
to drive away all of my fears.
If only he'd let me play,
on the other side...
I wouldn't have to fake all of my pride.

Tossled between two giant gaps...
School life and home, home life and school.
All these things i say are true.
But I know you don't think so.
It's not your fault,
you've been corrupted...
protected from all evil.
Unlike me....
One thing demands what the other comands.
Is there NO END..
to this UNRULELY torture!

My nerves have been shut down, shut out, and shut off. But this emotional life of mine (I know) has only just begun.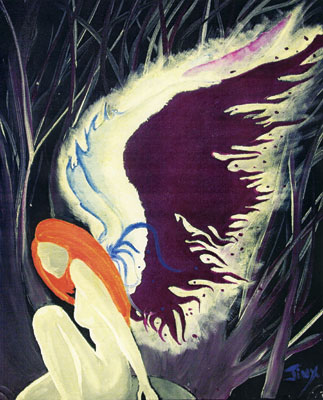 © Megan B., Youngstown, OH