Sun vs. Moon, a conversation
November 13, 2008
Says the Sun:

My rays are like piercing blades
They burn, they char, and they beat
Beneath my power, all things fade
And wilt helplessly under my heat

Nothing can escape my forceful command
Because my overwhelming technique
Is so inescapable, no one can withstand
As I murder the darkness, kill the weak

Who dare-est challenge my mighty strength?

Says the Moon:

Sun, you think you are so very great
Boasting all day long
But what happens when it grows late
And I come skipping along?

Slowly, the dark thick blanket of night
Sneaks silently from behind
And I steal your light, without a fight
Before you have time to mind

Embarrassed that your "ultimate" power has died
All you dare do is run and hide
As you go, your blushing fills the sky with color
Humiliated that you were so easy to smother

Blinded by pride, you were outdone
Where is your glamour now, oh Sun?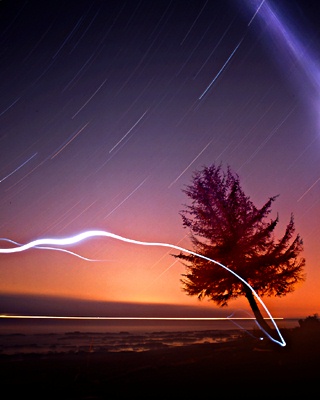 © Joey M., Spokane, WA