Define "wow".......
November 10, 2008
A girl walks by her "new" guy,
And all that spills out of her mouth is "hi."
She finds herself constantly staring at him,
But receives nothing back because the feeling is so dim.
She decides she wants to talk to him more today,
But once again finds nothing to say.
She finds herself thinking about him more and more,
Because she thinks this could be the guy she's been looking for.
So now she decides to step up to the plate,
Hoping that it's still not too late.
She walks up to him, smiles, and says,"I like you."
He smiles back and says, "I like you too."
Today, they are happy and in love now,
All because the feeling is "wow."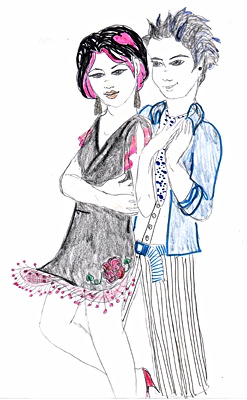 © Liza M., Vineland, NJ