I Am Your Silent Angel
November 10, 2008
I am your silent angel.
In your heart is where I'll stay.
Friends until our lives will end,
a true friend in every way.

I understand your worries,
I can feel your pain.
I will try to bring you sunshine,
on the days when you see rain.

I will try to make you smile,
on the days when you feel down.
I will try to chase away your pain,
I will be their when your feeling sad.

Remember me when Angels sing,
or with the scent of dewy grass.
I am a friend you can rely on,
I offer a friendship that will last.

When you said, 'I love you,'
I went over the moon.
The stars sang in tune.
So with these words you ended my night.

My heart sang it's glory.
You made something new:
A bond of devotion,
between you and me.

How powerful these words,
to shape who we are!
We ponder in silence,
our words send to heaven.

Your words crossed a threshold
and entered the long, hard past.
Yet they have created,
a world that will last.

To be with you each night,
watching you slip into each new day,
the sun brings the promise,
of my devotion in every way.

To watch the days
blend into years,
being the keeper of your dreams,
the conquerer of your fears.

To have you feel the passion
only hearts in love can feel.
From this moment on,
proving my love is real.

I will give my love freely,
in everything we do.
Spending the rest of my lifetime,
whispering words of love to you.

No more broken hearts.
Never any fallen tears.
I will guide you in every way.
I am your silent angel.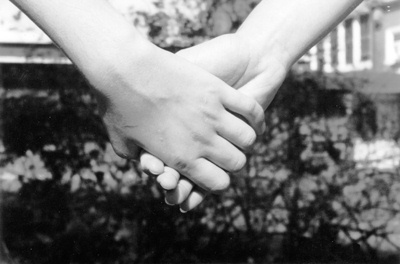 © Lauren G. Pompton Plains, NJ