A Roller Coaster Life
November 5, 2008
A roller coaster.
Ooozing up steadily,
Tiptoeing to the top,
The rickety rails risking to snap.
You hit the peak,
A split second of silence.
The world stops.

Then

Down, further,
Spiraling down
Into the deep depths of blackness,
Wind whipping at the sides of your neck,
Goosebumps stinging your arms,
Legs, cheeks… A burning sensation
Filling your mind.

Then

You're upside down.
Blood rushing to your head,
Thoughts and dreams
Streaming out of your ears,
Daring to leave you
Forever.

And

In the blink of an eye,
You're right side up.
Nothing's wrong.
You're still moving fast,
But you're used to this speed.
Life hitting you at all different directions,
But still being able to absorb it all.

Then

Slowing down,
Pace degrading into a sluggish,
Dawdling stroll.

But

There is no end.
It starts…
Again.
Welcome to.
My universe.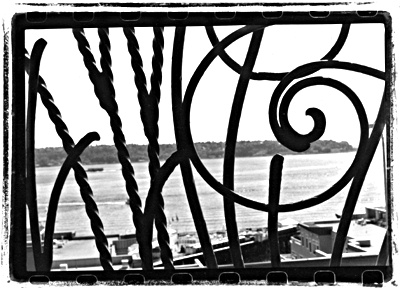 © Mary A., Fullerton, CA