The Hopeless Astronomer
November 4, 2008
You are an unknown universe,
To be yet discovered and conquered,
But nobody told me it would be so hard,
To be in a place, where everything is so foreign and omnious
Yet if I see one of your many particles,
I experience emotions that are unknown to man,
Your smile and eyes are stars that brighten my small world,
Even though sometimes they become meteors and destroy
the place I can barely sustain,
It's the breeze, the wind, the sun, your presence,
Lift me up; make me feel supernatural feelings,
Nothing can replace you [for now]
These shackles of ancient memories, I'm ready to break them,
Just for you, even though we have very little time.

The world revolves, moves in different directions,
And so will we, our paths may never cross again,
I'm fortunate to have encountered such an amazing galaxy,
Too bad it's so far away, and I can barely touch it,
There's a barrier between us, something I'm willing to break,
But it only works when two forces are born to be together,
It's not something one can do alone,
I want to reach out and touch your hands,
Most of all,I hope you can retrieve my humanity,
There is something I lost, in the universe I created,
Maybe you can help me find it and make me whole again.

There are many universes out there, known, and unknown
Conquered, and unconquered,
Some want to be discovered, while there are those that are better left alone,
You are truly an amazing person, and I want to say it,
But until that black hole is gone, that barrier, I will be able to admit it.
Astrology has never been so exciting, not until I discovered you,
I hope you can let yourself be conquered,
By this hopeless astronomer who admires the cosmos like a young child.





Last night, I wished upon a star, it blinked and smiled,
Wonder what it meant, hopefully that star was you.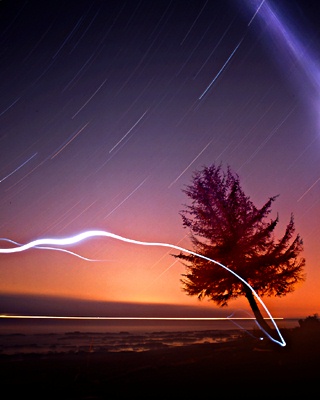 © Joey M., Spokane, WA