disdain
October 24, 2008
feel fire go down my cheeks,
i wipe it away but it comes back.
try to turn my back,
so the world can't see my pain.
more fire...
more hurt, to my disdain.
my love has turned to hate,
as people turn their backs on me,
as "friends" stab me in the back.
as my world goes black,
and i can't look back.
more fire...
i can't let the world see my pain
so i wipe it away,
but someone sees.....
to my disdain.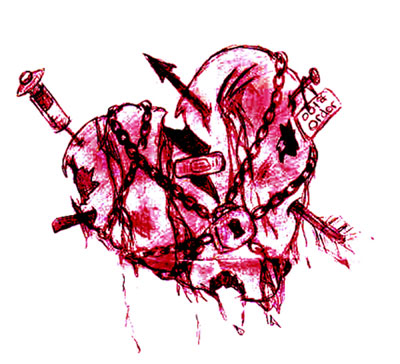 © Asia B., Hudson, MA