An Endless Road
October 20, 2008
Bristled green trees veil
endless, entwining roads.
Whispers drench
paved trails.

Headlights swallow streets below,
rays of art engulf the sky.
Hearts beat a void,
traffic crawls to a defined slow.

Red lights ablaze
tickle faces in thought.
We wait in line
trapped in a crumbled daze.

Lives unknown,
feelings unexposed.
Colors streak
muscle and bone.

Which lives have touched each skin…
left imprints, memories?
Who calms every fire
that emerges from within?

Pain scars
with invisible ink,
not visible through
eyes in these cars.

Green lights shine in the eve,
humans slither pathless roads.
Souls hidden,
eyes will never cease to deceive.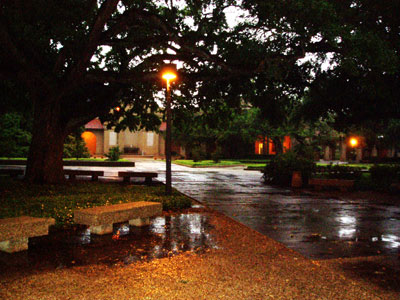 © Dooly P., Baton Rouge, LA