My Favorite Show
October 17, 2008
My Favorite Show
When i got home from school i did my homework right away.
I made sure that no one was watching the tv that day.
i made sure that i watched my show when it was playing.
I was happy even though the tv wasn't saying.

I got my food and drinks ready for the show to begin.
I got my comfy clothes on and my mom looked like a twin.
I made sure my mom was ready since she watches it too.
My mom came just in time but i didn't want to argue.

Right as i was turning the tv on something happened.
There was something wrong with the tv it had darkened.
I thought i couldn't watch my show in time for it to start.
My mom had to call a special guy to fix the little part.

The guy said he would come here as fast or soon as he could.
He came in a dark colored jeep and a bright reddish hood.
He tried to fix the tv in less than fifteen minutes.
I told him that the show had been one of my favorites.

At this time my show was going to start in five minutes.
I was tring to think of things to fix it, like shortcuts.
I couldn't think of anything but to go somewhere else.
But there was no where else to go so i got really worried.

The tv guy told us that he didn't know what was wrong.
The problem was a string in the tv was too long.
It wasn't doing its job by working the tv screen.
You couldn't see anything except the big messed up scene.

I had now lost most hope that i would see my favorite show.
The show had started playing about an hour ago.
I was so sad that i thought to look at the time below.
I had now found out that i had missed my entire show.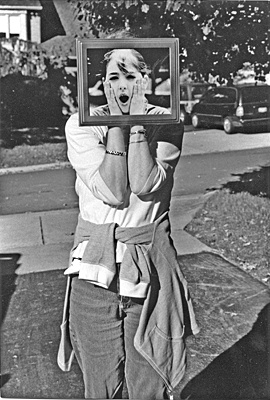 © Annie M., Bethesda, MD