Dream Wedding
October 15, 2008
White, white, white
And green in some places
Defines my day of delight

The flowing gown that falls at my feet
And the adoring smiles of my family
Seem to be my favorite candy, so sweet

My ringlets bounce behind my veil
As I walk on a white, white path
Embarrassed at knowing my legs might fail

As I squeeze my father's hand,
A young boy follows with gold bands
Seconds closer, I say, seconds closer to that promise land

"Ring! Ring! Ring!" Rung through my startled ears
But not the wedding bells that I wished to hear

The books slammed shut,
The students began their grumble
And all too soon my fantasy was cut

And up he shot, straight out the door
As if it was a dream and nothing, nothing more.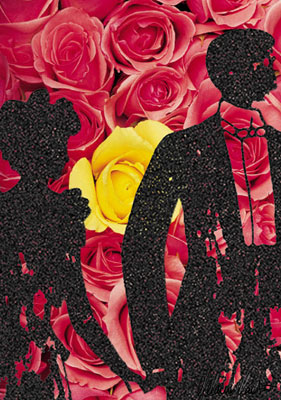 © Melanie M., Hendersonville, TN