To all those who have ever loved without reciprocation:
October 14, 2008
All around me, I watch
my friends find each other—
find each other, find others
to be with.
while I stand alone, in the cold
without the heat of having him

is it terrible?
terrible that I want them
(Him and Her)
to end it?
so I can be with him?
I know its human nature,
to want what we know we can't have,
but can't we ever get what we want?
"You can't always get what you want"
if only…
if only we could.
if only…
Life was only in
Black and
White.
how easy would that be? how easy would life be?
if guilt was only a five letter word,
if jealousy was merely a dictionary entry—not something that cleaves
a person in two.
if affections were always returned…

if only…
if only I had no regrets.
if only…
life was like the movies.
He'd want me,
we'd
be happy
together (forever)

but it is terrible.
but guilt, jealousy
they hurt, hurt more than we'd like to admit.
but life is painted in shades of
gray.
but he didn't—doesn't
want me.
we were never (meant to be)

Reality is nothing like the movies.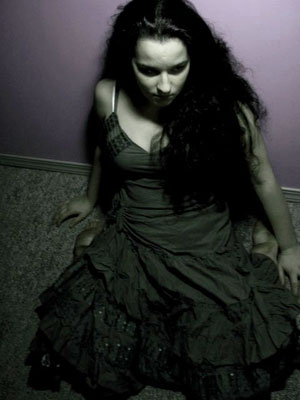 © Brianna D., Everson, WA