They Annoy Me
October 11, 2008
I remember years ago

How close we used to be.

But years of friendship then

Now impossible to see.

When we drifted I couldn't say;



Finally got the courage

But you shot me down

We can't exist in this new age

Sad, it truly is

I miss it, I miss you

But I don't fit in to you,

We're not the same puzzle;



I'm in my Converse

You're in your heels

My boy is invisible

You have a kiss on your cheek.

My closet full of color,

Your closet full of plaid;



Feeling bad for myself,

I'm in my new world

Got left behind years ago.

Even if we reconciled,

It would never be the same.



Well, today I'm feeling good in my new jeans

Until you come to sit beside me.

You want to know why,

You think I'm simply shy?



I resist the urge to cry,

I loved you,

I want to hug you,

But instead I simply say,


Because your new friends annoy me.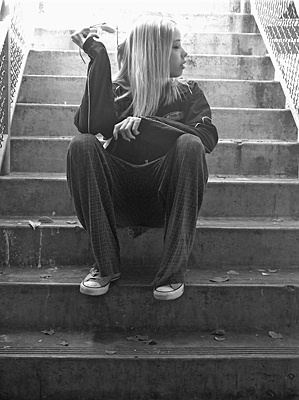 © James M, Walnut Creek, CA