Slowly Crumbling Apart
October 1, 2008
I see you,
and you see me.
I smile at you,
hoping you don't see.

My heart is crumbling,
every time I see you.
Remembering the past,
I wish it weren't true.

Nights I lay awake,
thinking of your eyes, your smile, your hair.
I start to cry,
knowing it isn't fair.

When I do fall asleep,
tossing and turning.
I dream about you,
and wake with my insides burning.

At school my heart aches in pain,
throbbing in torture.
I wrap my arms across my chest,
trying to keep composure.

My friends ask and worry,
wanting to help me out.
But I just shake my head,
embarrassed and filled with doubt.

It would hurt worse,
saying how I feel.
And I understood now,
why they say love hurts more than it heals.

Is this love?
Is this what it feels like?
To cry yourself asleep,
and to hide what's inside.

I know I'm too young to fall in love,
that fact is obvious.
But as I see you time and time again,
my answer to that is dubious.

I wish I could tell you,
how much you mean to me.
And you'd say the same,
so I'd finally be happy.

I yearn to kiss your lips,
to feel giddy inside.
And I know if I did,
it would feel perfectly right.

I want you to hold me in your arms forever,
and gently rock me.
So my heart won't crumble apart,
ever so slowly.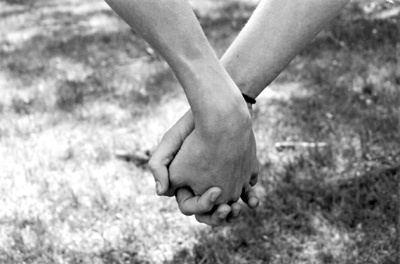 © Alexa T., Pompton Plains, NJ