Why?
September 20, 2008
There is a pressure, it never leaves
Why doesn't anyone else feel it?

I feel as if all my flesh has been torn from me and then I was thrown into the ocean
A massive wound, that's all I am
Why can't I heal?

I see the light in the distance, people laughing
Why can't I reach them?
Why do these shadows linger upon me?

I am fragile, surely that is clear
So why do you shove face first into the earth?

Why would you hurt me?
You know I loved you much more than life,So why did you leave me behind?

Perhaps now is not the time?
If only I could move on,
If this disguise doesn't eat me alive,
Then maybe I can survive

Why does everything hurt?
Why is there no more color in my life?
It only rains.

Why am I always alone?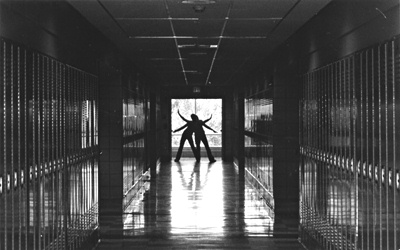 © Sheera G., Marblehead, MA