Ill Love You Forever
September 6, 2008
Once you were gone
My life didn't feel the same.
from the family you were withdrawn
and I wondered when I got to heaven if you'd even remember my name
I wanted to know if I would remember you, if you would remember me
and if when I got there it would be you I would first see.
Everyone said you were still with us,
Now watching over us and guiding us,
Helping us move in the right direction
But I didn't believe them.
I thought that since I couldn't see you, you weren't there.
But I could feel your spirit around me in the air.
I wasn't sure though how the living and dead could be connected.
But you showed me, so many times.
When I had trouble you were there,
I felt you helping me make right decisions.
When bad things happen you were there,
I saw your picture and I felt comforted.
For anything that happened to me, you were there,
like a warm blanket protecting me.
You made me sure of so many things in life.
I use pray to see you again,
to be able to say good-bye,
I would pray for you to know how much I love and miss you.
But now I know.
I know that you can feel how much I miss you
and how much you meant to me.
And I don't want to say goodbye anymore.
Because I know that when I get to heaven,
I will get to say hello because
you are the first one I will see.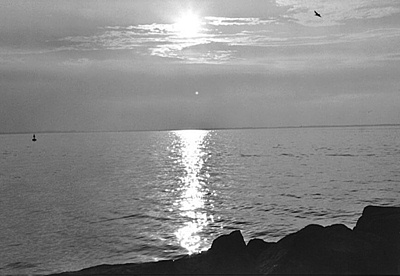 © Amanda L., Cumberland, MD